About Us
Dear Customer,
WHEN YOU'RE READY FOR MAT BOARD
GET THE BEST
GET REDIMAT
WE DO THE REST
That simple and straightforward statement reflects our pride in workmanship and service, a 1-2 punch that has made us the #1 BRAND for mat board for over 40 years. We carry the largest selection of matting and mat board products available online & whether you are a professional or a hobbyist, an artist, photographer or art gallery, a club, church or school, we offer pricing that can't be beat and we deliver to your front door.
REDIMAT has always had it's eye on the future and uses the best cutting technology available, but what really makes the difference at REDIMAT, is the people who will handle your order. Our loyal and long term staff can be counted on.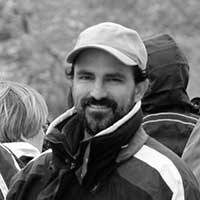 Heading our office for the last 15 years is Ed Estes, a renowned local artist and wood carver in Sonoma County, as well as being a professional photographer. When you're making art to sell, ask Ed about the value of a double mat, or the value you can derive from a bottom or top heavy layout. Or find our why White-Core for pennies more can really pop your artwork. Ed has the knowledge: if you have questions, call and he or anyone else on our staff will be glad to help you.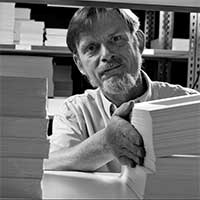 Our production manager, William Boyle, may be the most experienced and skilled craftsman in the country at cutting matting products.
"Bill", has worked for REDIMAT for over 25 years and has seen the revolutionary change in technology and machinery. Whether it is a V-groove, tight fitting dimensions, getting the best yield for your custom project, you can rely on Bill to oversee and make sure you get the best results for your project. Bill oversees all day to day production of all REDIMAT products including our best selling Redi-Paks to assure quality.
When you deal with REDIMAT you are dealing with a company that likes what it does and offers continuity and consistency. A lot of little things add up to operating the best company and making the best presentation. At REDIMAT details matter, because we care. That's why we're the best.
Joel Rossman
President