Ordering Info
Minimums
There is a minimum charge of $50 for all orders. Pricing is per color/per size for matboard, for single mats and includes one rectangular or oval opening. For double mats multiply by two and for triple multiply by three etc.
Accepted Forms of Payment
PayPal, MasterCard, Visa, American Express, and Prepaid Check.
Processing and Shipping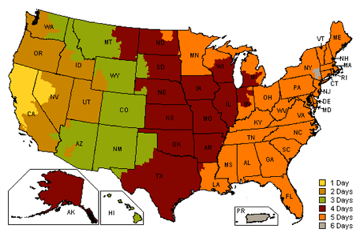 Most orders ship within 1 to 2 days of receipt of order (weekends and Holidays excluded). If you have conserns about shipping times for your order please contact us as soon as possible so that we may better serve you.
All RediPak Show Kit only orders received before noon Monday–Friday PST ship same day
Contiguous USA orders are shipped UPS Ground
Alaska and Hawaii orders are shipped USPS unless otherwise requested
Orders are shipped F.O.B. from our facility in Santa Rosa California (55 miles north of San Francisco)
Orders are insured for the full amount of the order
All oversize packages are subject to an additional $5 per box oversize charge
All orders under $50 that are accepted at our discretion are subject to a $4.95 handling fee and normal freight charges
Orders over $50 are charged freight only
Pricing does not include freight
Returns
Returns are accepted with prior authorization from Redimat within 30 days of receipt of order. Contact Customer Support at 877-883-1011 to get an Return Authorization number before shipping product back. Conditions apply:
Customer is responsible for return shipping by UPS.com, Fedex.com or USPS.com
Exchanges: Customer pays return shipping and re-shipping charges unless wrong product(s) were shipped
Refunds are issued for product only
Refunds will be made back to the original payment method in 7-10 days
All returns are subject to a restocking fee of 15%
All unauthorized returns will be refused
Damaged / Wrong Product
For errors in order or defective product, please contact Redimat within 30 days of receipt of order for credit or replacement. Contact Redimat at 877-883-1011 or by email at sales@redimat.com. Claims for damage in transit must be made with the delivering carrier. All disputes must be handled within 30 days from order arrival time.
Custom Work
Most custom work can now be easily ordered online. Simply select the Custom Size option found on any of the bulk mat board material pages or backing and mounting boards.
REDIMAT can cut custom any size mat board with an outer dimension and/or inner dimension up to 40×60" on the outside. However, due to size considerations we are unable to ship any mat board larger than 32×40". Please round up to next "standard" size outside dimension when calculating your custom mat board cost. If you are ordering 24 or more of a custom mat board size there is no extra charge. If under 24 there is a setup charge of $10 added for the cut. If you are needing multiple opening mats please contact us for pricing and how to order.
Please contact Customer Service (707-584-9600 or 877-883-1011) for assistance if you have any questions.